FLEXDRAULIC HOSE SAWS
Rugged, heavy-duty base mount design assures safety with each and every cut.
Powerful, industrial-duty electric motor provides steady, reliable cutting power.
Precision-ground and hardened M2 steel blades provide improved cutting toughness and strength.
Fixed position cutting blade mounted within blade guard provides operator protection.
Spring-loaded inner blade guard included for added protection.
Cutting table comes with adjustable hose pins allowing hose to be pre-bent for less friction when cutting.
Easy-to-grip handle pushes hose into blade for fast, clean cuts.
Scalloped cutting blade comes standard.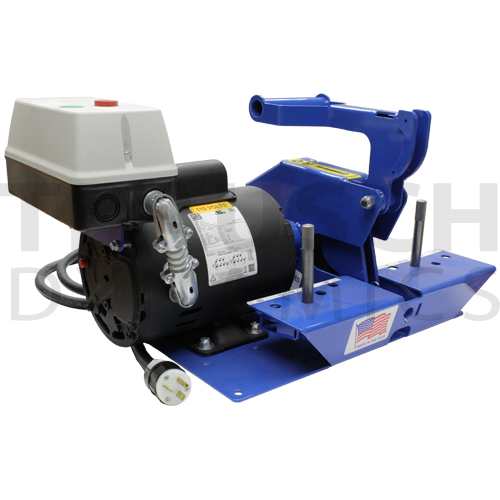 Image
Item #
Mfr. Number
Hose Capacity
Motor HP
Electric Motor
Blade
Price
Order Qty.
1712001
HCT715SP
1-1/4"
1.5
Single Phase 115/230V
7" Scalloped

$1,806.58 / EACH


In stock - Ships same day