HYVAIR PCV SERIES VANE PUMPS 3 & 5 GPM
Hyvair Vane Pumps
Up to 1000 PSI
100% Tested
Pressure Compensator
1750 RPM Maximum
PCV3/5 - SAE 'A' 2-Bolt 1/2" Keyed Shaft, 1/8" Key, 1.42" Shaft Length
As low as 67 dBa Noise Level
Reduces heat, noise and horsepower requirements. Pump maintains constant pressure while matching system flow demands.
Diresct spring operated compensator, no safety relief vave required.
Dependable operation-compensator not prone to contamination.
Sturdy construction, precise machining ensures durability.
Pumps can be reduced as much as 50% of total maximum displacement.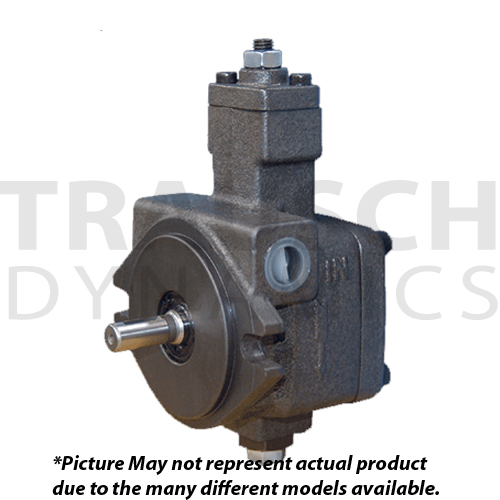 Image
Item #
Description
Price
Order Qty.
8020801
PCV3-1K-2AK-1 HYVAIR, VANE PUMP, 0.40 IN3 DISPLACEMENT, CW ROTATION, 1/2" KEYED SHAFT, 1/8" KEY, SAE 'A' 2-BOLT MOUNT...

$311.25 / EACH


Ships next business day
8020802
PCV5-1K-2AK-1 HYVAIR, VANE PUMP, 0.66 IN3 DISPLACEMENT, CW ROTATION, 1/2" KEYED SHAFT, 1/8" KEY, SAE 'A' 2-BOLT MOUNT...

$336.31 / EACH


Ships next business day